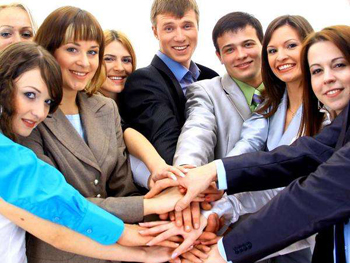 SichuanService Center for Scholarly Exchange (SSCSE),one of the first organizations approved by the Chinese Ministry of Education (Registered Number [2000] 65),and registered in Sichuan Provincial Administration for Industry and Commerce, provides professional services for study- abroad and foreign language training. Ourcenter has complete organization structure, clear division, standardizedmanagement and rigorous attitude. Since the founding in 1998, with the conceptthat "when you come into the center, you will feel reassured, convenient & satisfied",we regard every student as our family members, and our sincere, professional,and efficient services pave a convenient, speedy and safe way for all theprospective students who would like to study abroad and help them realize their dreams.
Till now, we have already signed contracts directly with over 100 universities, middle schools including USA, UK, Australia, Canada, France, Germany, Netherlands, New Zealand, Japan, Singapore, Malaysia and South Korea etc., providing a variety of scholarly services involving full scholarship, tuition grant and self-supporting etc. In 2004, we signed an agreement with IDP Education Group, an internationally renowned education provider with studying abroad service and co-owner of IELTS alongside the British Council and Cambridge English Language Assessment, to fully represent all the 41 Australian Universities. In 2005, we were nominated as Singapore Education Specialist by the Singapore education promotion department. Also in the same year, due to our remarkable job in the promotion of US education, we were certified as Education USA Advising Center by the United States Department of State. So far, we have sent thousands of students to overseas universities and high schools and enjoy great reputation by the students and among the industry, and were selected as excellent agent by the local and national media several times.
Relying on our professional consultants and modern facilities, we have accumulated rich experience over the past 20 years. Aiming at the new situations, we are keeping pace with the times to meet the various needs of students by further optimizing the service quality, and precisely expanding our business. Based on the steady development, we are making all efforts to build us the most trustworthy brand among the students, and making our contributions to the promotion of Sichuan's sino-foreign exchange in culture, and to the prospective students who are going to advance to the world.
Add.: No. 8 Xi Yu Street, A-26-A Xi Yu Building, Chengdu, Sichuan, China
Postal Code: 610015
Tel: 86-28-86139696 & 86124388
Website: www.028clf.com www.sc-studyabroad.com
WeChat: sclx1998